---
Going out: Cinema
Pearl
Out now
Last year, Ti West gave us X, a 1979-set slasher with an unusual ploy: the killers were a geriatric couple, one of whom was called Pearl and played by twentysomething Mia Goth wearing ageing prosthetics. Why? Because now, we get to see what happened in 1918 to turn young Pearl into a killer.
Other People's Children
Out now
One of the year's very best films, Rebecca Zlotowski's sweetly sensitive exploration of a relationship taking place on the verge of middle age really is a must-see. The incomparable Virginie Efira plays a woman in her late-30s enjoying a burgeoning relationship with a single dad.
The Age of Innocence
Out now
Starring Daniel Day-Lewis, Michelle Pfeiffer and Winona Ryder, this adaptation of Edith Wharton's witty, acidic satire of New York society in the late-1800s (rereleased in a 4K 30th-anniversary restoration) is a contender for Martin Scorsese's best film – not least because it never forgets to treat the characters in its impossible central love triangle with compassion.
Rye Lane
Out now
A fun presence for a while now in shorts and TV (Cool Unicorn Bruv, Some Girls), it was only a matter of time until Nathan Bryon moved into feature film. In Rye Lane, he's teamed up with co-writer Tom Melia for a lively comedy about two twentysomething south Londoners recovering from breakups. Catherine Bray
---
Going out: Gigs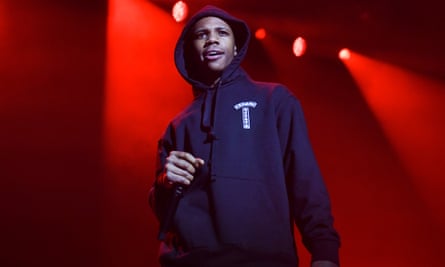 A Boogie Wit Da Hoodie
22 to 28 Mar; tour starts Manchester
The proud owner of four US Top 10 albums, including 2019 chart-topper Hoodie SZN, 27-year-old rapper and singer Artist Dubose arrives in the UK in support of last year's Me vs Myself. Known for playful bangers such as the Michael Jackson-sampling Look Back At It, current single Secrets showcases his softer side.
BBC Radio 6 Music festival
23 to 26 March, various venues, Manchester
The station's annual festival returns to the scene of its first incarnation in 2014. Across four days in multiple venues, the likes of Loyle Carner, Christine and the Queens, Arlo Parks and the Big Moon feature on a typically eclectic lineup. Michael Cragg
Trichotomy
21 to 30 March; tour starts Dorking
This Australian jazz, improv, and electronica trio have stayed ahead of the genre game for two decades, merging grooves, abstract sonics and catchy themes in ways that have keep their sound constantly fresh. This seven-date UK tour launches their sixth album, To Vanish. John Fordham
The Chevalier
Snape Maltings, Aldeburgh, 19 March, St Martin-in-the-Fields, London, 21 March
Joseph Bologne, Chevalier de Saint-George, was a remarkable figure in pre-revolutionary France, a friend of Mozart and Marie Antoinette, champion fencer, campaigner against slavery, violin virtuoso and composer. His story is told in director Bill Barclay's concert theatre piece, with violinist Braimah Kanneh-Mason, four actors and Bologne's own music conducted by Matthew Kofi Waldren. Andrew Clements
---
Going out: Art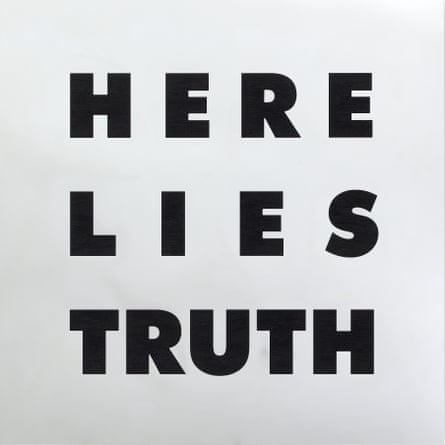 States of Violence
a/political, London, 24 March to 8 April
Ai Weiwei is among the artists protesting against state power in this activist gallery's latest show curated in collaboration with Wikileaks. Surveillance, undercover, false flag: you name the state oppression, it is likely to be here, from the anti-war art of Peter Kennard to the provocations of Santiago Sierra and Kendel Geers.
Illustrating the World
Holburne Museum, Bath, to 23 April
The inkings of Albrecht Dürer are some of art's most incisive and fiery images. Dürer lived in the first century of printing in Europe and his woodcuts delight in its possibilities, from heart-rending scenes of suffering to strange monsters, love trysts and myths. A black-and-white Renaissance graphic novelist.
Interspecies Entanglements
Site Gallery, Sheffield, to 28 May
From the first cave paintings of ice age fauna to the shamanic German artist Joseph Beuys befriending a coyote, it is arguable that art has always been ahead in mapping our ecological connectedness. Here, Mercedes Azpilicueta, Vivian Caccuri, Keira Greene, nabbteeri and Rebecca Jagoe explore our codependency with the rest of nature.
Nastja Säde Rönkkö
Beaconsfield, London, to 6 May
The winner of the Below Zero prize for Finnish art explores the mythology of salt in a three-channel video promising poetry and melancholy. It's said human blood has the same salt level as sea water and she derives three stories from this legend. Jonathan Jones
---
Going out: Stage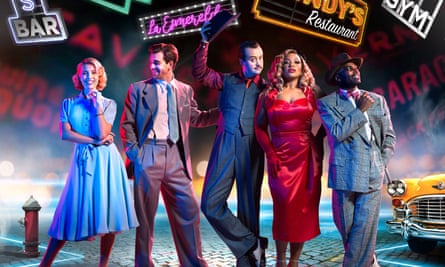 Guys & Dolls
Bridge theatre, London, to 2 September
Nicholas Hytner's immersive productions have become a bit of an event here – and this big-hitting musical is in the same vein. It stars Daniel Mays and Marisha Wallace (brilliant in Oklahoma!) as Nathan Detroit and Miss Adelaide, alongside Andrew Richardson and Celinde Schoenmaker. Miriam Gillinson
Simple Town
Moth Club, London, 22 & 23 March
The Moth may have gone mainstream with its own TV series, but it's still hosting cutting-edge concerns. This New York sketch troupe are a case in point: makers of meta, voguishly scrappy online skits, they could well turn out to be the next big thing. Rachel Aroesti
Lord of the Flies
Leeds Playhouse, to 8 April
A group of British schoolkids are stranded on an island. Left to fend for themselves, how far will they go to survive? William Golding's brutal novel is given a modern staging by the talented Amy Leach. MG
National Dance Company Wales
Pontio, Bangor, 23 March; touring to 25 May
This Cardiff-based company is a small outfit that is ambitious in its commissioning. Touring England and Wales, this double bill includes a piece by the Spanish choreographer Marcos Morau, who's just been nominated for an Olivier award, plus a beatbox-fuelled party by the duo Say. Lyndsey Winship
---

Staying in: Streaming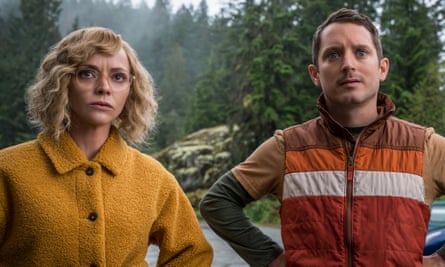 Yellowjackets
Friday 24 March, Paramount+
This dark split-timeline drama about a group of women finally confronted with the horrifying implications of a plane crash they survived 25 years ago as football-star schoolmates was one of last year's sleeper hits. Luckily, season two comes with added Elijah Wood.
Rise and Fall
Daily from 19 March, 9pm, Channel 4, All 4
Following the success of The Traitors, the renaissance of reality TV-as-social experiment continues apace with this new series exploring societal inequality. Contestants will be divided into the powerful and the powerless, with the latter attempting to ingratiate themselves with the former in order to amass strength and influence – and win a hefty cash prize.
The Cleaner
24 March, 9.30pm, BBC One, iPlayer
The quirky and rather unsettling sitcom from comedian Greg Davies returns for a second anthology-style series, with grumpy crime-scene cleaner Wicky dispatched to polish up a fresh batch of blood-splattered buildings – starting with a pub that has recently hosted a deadly (and ear-detaching) brawl.
Waco: American Apocalypse
22 March, Netflix
One of the most notorious events in US history, the siege at Waco, Texas, doubles as a true-crime bingo card: there's the charismatic cult leader, hysterical press coverage, a massive shootout, a deadly fire and an ongoing dispute about who was to blame. Thirty years on, this doc retells the astonishing story, with contributions from witnesses on both sides. RA
---
Staying in: Games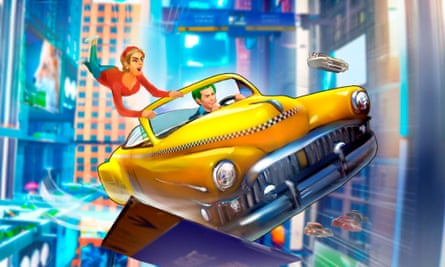 Mile High Taxi
Out now, PC
A solo developer's tribute to the arcade hit Crazy Taxi, this has you careening around a Fifth Element-inspired city in a flying car, ferrying passengers against the clock.
Resident Evil 4 Remake
Out 24 March, PS4/5, Xbox, PC
Capcom's influential horror game remade for modern consoles. It will look, sound and play better, but the script has also had a rewrite. Could it be even better? Keza MacDonald
---
Staying in: Albums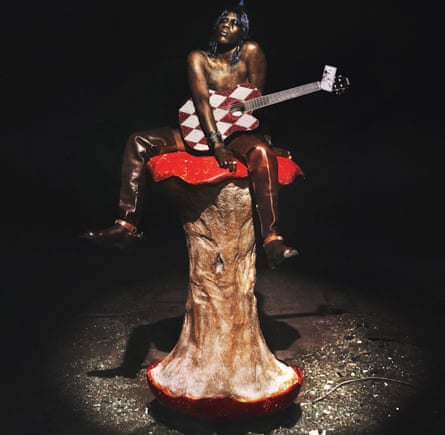 Yves Tumor – Praise a Lord Who Chews But Which Does Not Consume; (Or Simply, Hot Between Worlds)
Out now
After refining their sound into a devilish take on strutting rock music on 2020's Heaven to a Tortured Mind, Yves Tumor digs deeper into that sound on this typically playful follow-up. Spacey single Echolalia is a prowling love song, while Heaven Surrounds Us Like a Hood ramps up into a gloriously shoegazey coda.
M83 – Fantasy
Out now
Apparently still reeling from the surprise success of 2011's Hurry Up, We're Dreaming, French electronic experimentalists M83 continue to reject commerciality on this looser ninth record. Built up from meandering jam sessions, Fantasy fuses guitars and synths into skyscraping epics (single Oceans Niagara) and undulating behemoths such as Earth to Sea.
Emilíana Torrini & the Colorist Orchestra – Racing the Storm
Out now
Icelandic-Italian singer-songwriter Emiliana Torrini reunites with Belgian duo the Colorist Orchestra for this follow-up to their 2016 debut. While that album – confusingly called The Colorist Orchestra & Emiliana Torrini – saw the trio re-working some of Torrini's biggest songs, here they've created a bold collection of originals taking in electronica, polka and tropicalia.
U2 – Songs of Surrender
Out now
U2 become the latest heritage act to rerecord their back catalogue with this companion piece to frontman Bono's recent memoir. Produced and curated by guitarist the Edge, its 40 songs feature starker, more piano and acoustic guitar-based arrangements of the band's biggest hits, including One, Desire and Beautiful Day. MC
---
Staying in: Brain food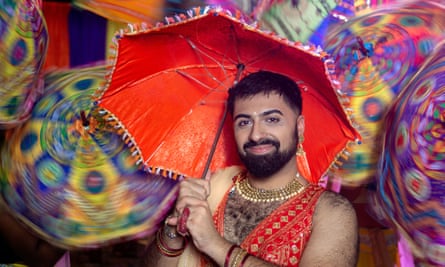 Bend It Like Bollywood
BBC iPlayer
This joyous film follows performer Vinay as he launches his gender nonconforming dance classes, Bollyqueer, in his home town of Leicester. In the process, he confronts his father and the community he left for London three years earlier.
Utopia Talks: Under the Lights
Podcast
BBC Radio 1 DJ Jaguar continues her podcast examining the power of dance music with an insightful miniseries exploring the experiences of women, trans and non-binary people in the genre. Featuring Annie Macmanus and performer Taahliah.
openlibrary.org
Online
The Internet Archive's Open Library is an essential resource for bookworms everywhere. Free signup gives users access to borrow from a range of thousands of digitised books, including genre fiction, literary classics and educational textbooks. Ammar Kalia